Do we always wonder how successful companies can navigate and grow?
What direction to go?
OKR that term which many companies start adapting, and we hear it while walking in the office and it's a time to know what it is?
What are OKRs?
OKR is an abbreviation for Objective & Key Result. The concept was invented at the Intel Corporation and is widely used amongst the biggest technology companies in the world including Google and Zynga. So an OKRs is composed of two parts, a goal (objective) and 2 to 5 key outcomes (key results) indicating that the goal was achieved.
OKRs can help you focus on your company goals and reflect on progress each quarter, so mainly OKRs set for a quarter time. OKRs provide a reference to evaluate how well you did in executing your objectives.
Let's take an example for OKR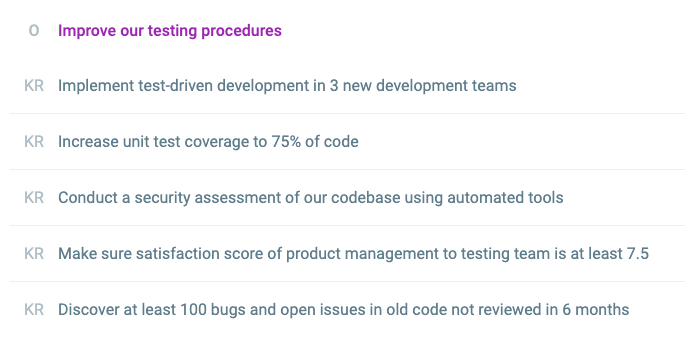 That is an example for Engineering OKR for something we always lack at, writing tests for the software.
As we can see we have the objective here: Improve our testing procedures
And 5 key results which will help us achieve our objective, each key result should be measured so we can test how much we are achieved at each of the Quarter and see our progress towards the objective.
The Key Results are what make OKR so effective. The reason is that these OKRs break down the objectives into smaller steps.
KRs are brief statements that are clearly defined, specific, and measurable. Hence, they make it easier for employees and their leads to monitor progress.
OKR is not built for a specific domain we can have OKRs for:
Marketing
Engineering
Sales
Customer Support
Human Resources
Finance
Operations
Product
Design
Or any other field or domain we work on.
Why we need OKRs?

As you can see non-OKR can just continue our work and progress, as usual, no improvement as we actually didn't stop and define a goal/objective for what we doing and satisfied with the current state.
We need OKRs mainly for 2 reasons:
First: OKRs are built on two incredibly powerful goal-setting principles: Management by Objectives (MBO) and S.M.A.R.T.
Secondly: the OKR process – from goal setting to measuring and tracking are all focused on what matters most to your business: results.
Also, OKRs provide 4-key values:
Focus the organization on what matters
Allow us to measure our progress towards those goals
Enable large groups to work together in alignment
Allow us to stretch to achieve things we wouldn't have thought possible
Two quotes I love about OKRs
It is recommended to always shoot for stretch objectives. If you are consistently hitting your goals you are undershooting your capabilities. you should strive to achieve a 0.7 score of our stated Objectives.
If you're going to do OKRs because they look easy you're making a mistake.
How to represent OKRs?
There are many ways and templates that can help you start and here is an example of how to represent that in a Word doc or Excel sheet: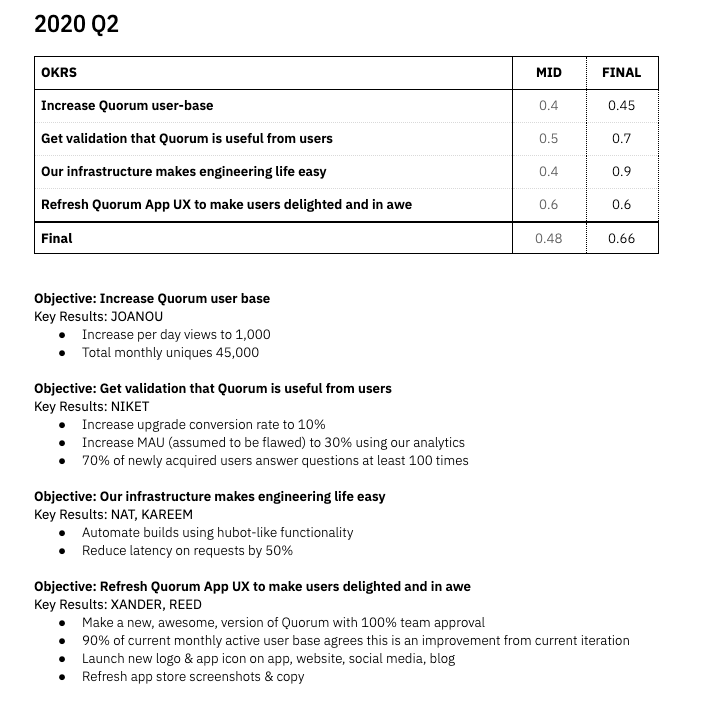 So whats now?
OKRs are widely used in the corporate world these days. If you aren't adopting this framework yet in your company, you should do and that is how you can start:
If you are not sure what OKRs to set you can check this website which can suggest you with some OKRs for different domains and has some templates you can use to start.
If you want to dive more, you can read Measure What Matters by John Doerr its great book: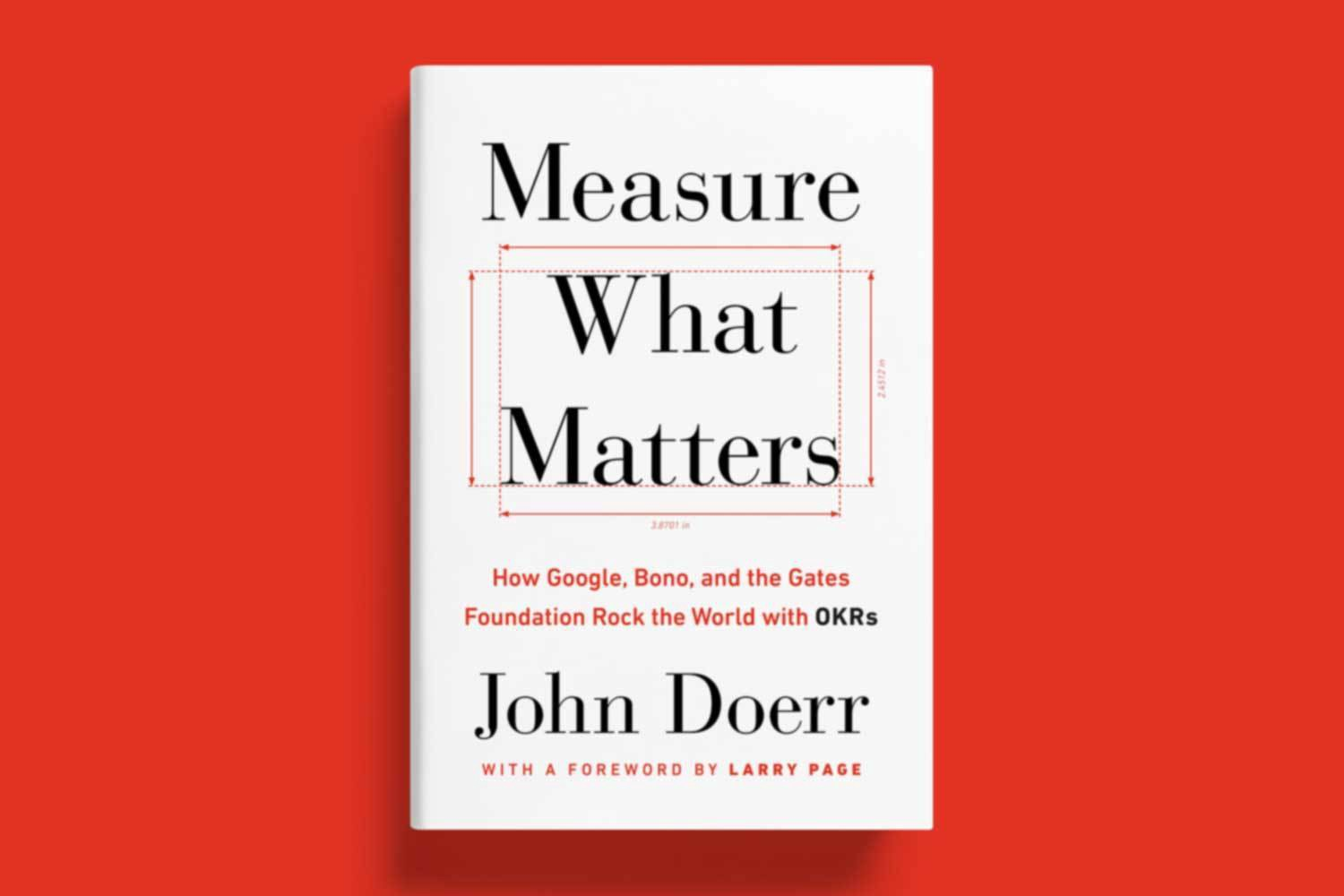 We at Rubikal use OKRs within our teams for Product and Engineering purposes that help us hit our goals and measure what matters!
---
Ready to work with us?
We have a full house of talents, who are capable to build your dream application. Rubikal can help from an idea phase to a scaling solution that serves millions of users. Reach out to us Here

Book a meeting with us

Learn more about us here Rubikal.com

Engineer and up to the challenge, check out our latest job opening here