IT is gaining momentum, almost all businesses are striving to have their own presence online either by having mobile or web applications. However, the decision to go digital has lots of aspects to consider. If you are an entrepreneur, you might be facing the dilemma whether to hire in-house developers or rely on outsourcing vendors.
As a matter of fact, you may find lots of successful startups relying on outsourcing vendors; including Skype, Slack, GitHub, Heroku and many other outsource. Not to mention ordinary businesses that are not in the tech industry.
In this blog post, we are going to give you reasons why you should outsource in Egypt in comparison to the global market.
Egypt was awarded the Outsourcing Destination of the Year 2016, European Outsourcing Association
Talent Pool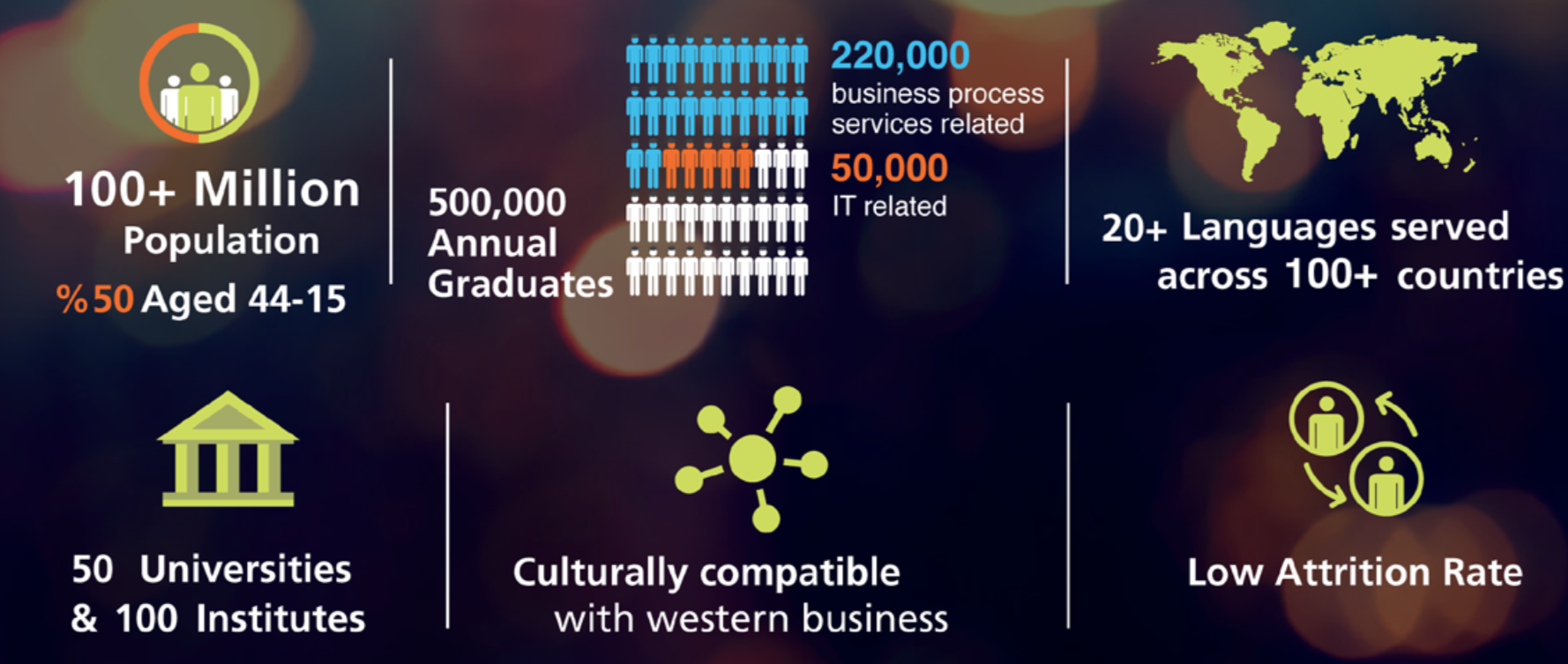 The talent pool is one of the corner stones of Egypt's very unique position among the global outsourcing destinations.
Egypts is a highly populated country 100+ Million, and 50% aged between 15-44 years old. With about 500,000 annual graduates from over 50 universities and 100 institutes the Egyptian market offers a unique perspective for large operations, in proximity to the European market.
Every year, about 220,000 students in business process services related fields and about 50,000 students in IT-related fields graduate, ready to deliver advanced processes and knowledge services. With these numbers, Egypt is positioned among the top destinations to outsource to like Poland, Philippines, Ukraine and India.
Labor Cost

Egypt offers one of the most competitive operating cost per full-time employee according to the International Data Corporation. The cost differences compared to other sourcing destinations in reach are obviously large. Compared to labor cost for software development in popular nearshore locations for Europe, like Bulgaria, Romania, Ukraine or Poland, the saving reaches up to about 50%.
Global Brands Trusting Egypt

Multinational companies and organizations benefit from Egypt as a hub for IT and business process services that grants access to Africa and the Arabic speaking region. Egypt provides good conditions why a number of companies, including Uber, Siemens, Nestlé, HSBC, IBM, Vodafone, Dell among others, leverage Egypt for their global operations.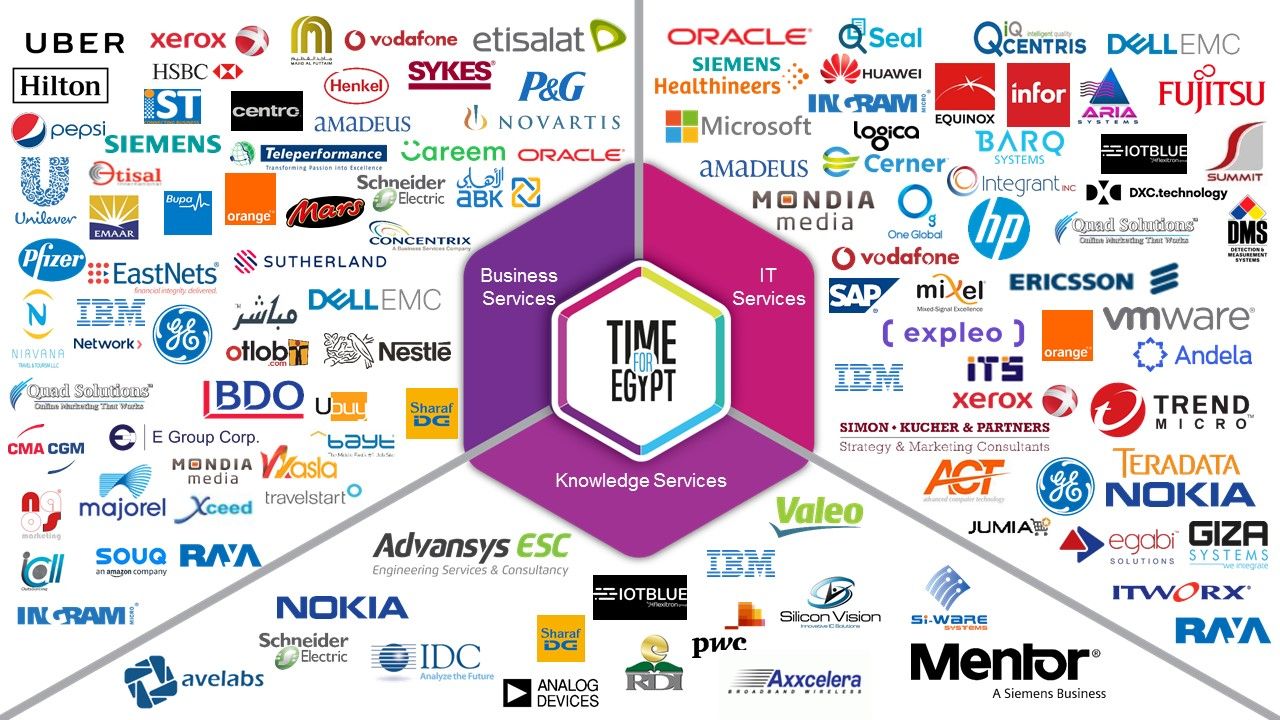 Egypt ranked 4th most favored offshore location for 2019, Ryan Strategic Advisory
Outstanding Location

Egypt location can be considered in the heart of the EMEA region, similar to central European zone and +6 hours from US time zones and -6 hours from far east Asian time zones. This means that your operation can run seamlessly and you don't need to worry about extreme time differences; unlike India and Philippines.
Data Protection Laws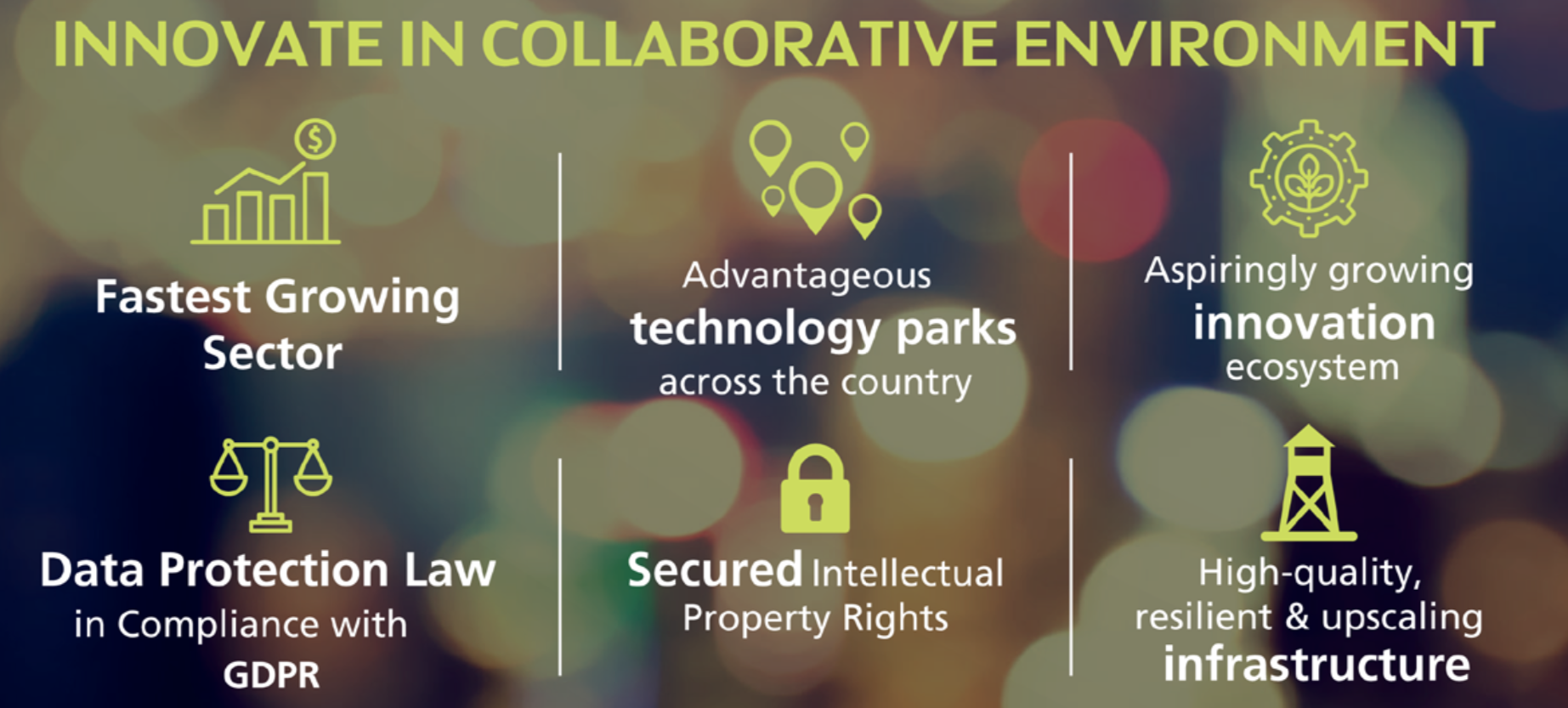 Egypt just released a draft law that will apply to personal data of Egyptian citizens and non-citizen residents in Egypt processed, in whole or in part, by electronic means by a controller or processor. In addition, The Law will also apply to non-Egyptians not residing in Egypt where an offence is committed against and/or relating to the personal data of Egyptians or non-Egyptian residents.
Growing Entrepreneurial Eco System

Egypt's entrepreneurial ecosystem is growing year by year. According to last reported released from MAGNiTT on startup's investments in Middle East and North Africa (MENA) confirmed that Egypt the on top of the whole of MENA in the number of startup securing investment deals in 2019.
Why Outsource to Rubikal?
Rubikal is an Egyptian-based software company that provides software development services for 5+ years. We build web, desktop, mobile solutions, game development and offer UI/UX design and QA testing services.
We've been working with clients from across the globe: USA, UK, Canada, Egypt and Saudi Arabia, and ready to serve more clients from other countries.
What do they say about our cooperation? Check our Clutch profile for verified clients' reviews!
Our engineers can build products with different scale and complexity. Want to see our highlighted projects? Take a look at our portfolio!
---
Ready to work with us?
We have a full house of talents, who are capable to build your dream application. Rubikal can help from an idea phase to a scaling solution that serve millions of users. Reach out to us Here

Book a meeting with us

Learn more about us here Rubikal.com

Engineer and up to the challenge, check out our latest job opening here